The FIM Enel MotoE World Cup is back for the second round at the Red Bull Ring this weekend following an exciting first event in Germany. Thereby, both Tech3 E-Racing riders showed great progress from FP1 to FP2.
While Hector Garzo managed to improve his lap time from this morning by 0.881 seconds in the second session to finish in a fantastic fourth place, Kenny Foray made a huge step as well in the second Free Practice to lap the unique Austrian track 0.622 faster than in the first session. The combined times of FP1 and FP2, together with tomorrow's third Free Practice at 8.30 local time decide the entry for the E-Pole at 16.00 local time on Saturday.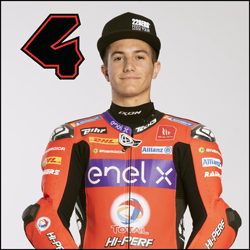 Position: 4th
Time: 1:35.884
Laps: 23
---
"Finally, it was a great Friday for me. Free Practice one was a bit crazy for me, because I was on this track for the first time, so I used FP1 to learn all the corners, to find out where it's most difficult and to improve. It was not easy, but at the end it was good, because the first session helped me to feel confident enough for FP2 and in the end, we arrived the time, we aimed for. We are really close to the second position. As this was the first day, I'm really happy. Tomorrow is another day and for sure, it will be better. Our team did a great job between the two practices today and I'm truly satisfied with this Friday."
Position: 17th
Time: 1:37.485
Laps: 21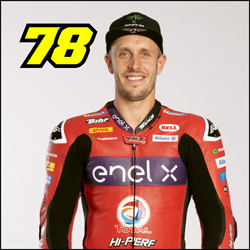 ---
"This morning we had a difficult session, because we were struggling with the front and when I was braking, I locked the front, so for the second session we improved the setting of the bike a lot. Overall, my feeling was better, but we still didn't solve everything. I don't have enough trust in the bike to push more, so I just need to make more laps. We have FP3 tomorrow, which is good news for me. At the moment, to be honest, I don't understand how this bike works to be save, but especially to be quick. I need too many laps to do my fastest lap time, so we need to understand everything a bit more, but we are lucky to have another session tomorrow morning."