The Misano World Circuit Marco Simoncelli sees the FIM Enel MotoE World Cup back in action this weekend for the third round of the season, whereby the new class is contesting for two races.
Therefore, Friday began busy with two Free Practice sessions and the E-Pole, which proved to be exciting for the Tech3 E-Racing team, as Hector Garzo did well from the beginning, although he was riding the track for the very first time, but highsided in FP2 and eventually clinched eighth in Qualifying. Meanwhile Kenny Foray showed a consistent uphill day, improving from FP1 to FP2 and ending up 13th in the E-Pole, which means he'll start tomorrow's first race at 16.15 local time from the fifth row of the grid.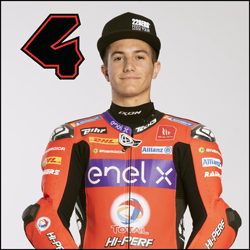 Position: 8th
Time: 1:45.097
Laps: 1
---
"This Friday was a bit strange. We started FP1 without knowing the track. It was quite good and not so far from the top. I improved on my bike and started the second Free Practice really good, but when I did my fastest lap, the next one I crashed and my bike was quite damaged, so I had to use a new Energica machine for the E-Pole, which obviously didn't have my settings. I didn't feel so comfortable on this new bike, but finally, I did a lap I didn't expect myself to do. Now I hope that for tomorrow, we have our bike with our settings and we can do a very good race."
Position: 13th
Time: 1:47.542
Laps: 1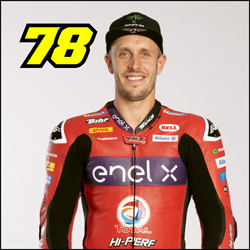 ---
"It was not the best E-Pole for me, but I felt better here session after session. I'm a bit lucky, because there were many track limit penalties and a few crashes, so my Qualifying position is quite good. We are also lucky because this weekend we have two races, which is probably the best opportunity to gather as much experience as possible in this new category."