Tech3 E-Racing initiated the second weekend of the FIM Enel MotoE World Cup today at the Circuito de Jerez-Angel Nieto with some experiments on the side of Lukas Tulovic. After missing out on a podium at his first attempt, the German aimed to work on his bike throughout Friday and found his good feeling back towards the end of the second Free Practice this afternoon.
Meanwhile, Tommaso Marcon had a quicker start into the second weekend than seven days ago and concluded the combined FP1 and FP2 standings today just 0.356 seconds behind his teammate in P16, but sees potential to improve his pace tomorrow in FP3 at 11:50 local time.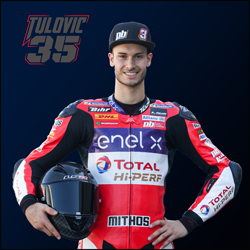 Position: 14th
Time: 1:49.265
Laps: 16
---
"To be honest, it was a quite difficult day after the good race weekend to start again here in Jerez. We tried some things on the setup that didn't work out well, so in the end, we came back to more or less the same we had last weekend. Towards the last minutes of FP2, I felt a lot better with it and managed to do a quite good lap with used tyres. But the top guys made a step compared to last weekend, so tomorrow in FP3 and the E-Pole we have to improve a bit more to be closer to them in order to fight for the top in the race and that's what we have to do tomorrow."
Position: 16th
Time: 1:49.621
Laps: 19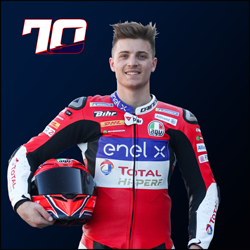 ---
"Today was so-so. In the first session, I did a kind of Warm Up and in FP2 I felt quite good and had a decent pace. For sure, we need to be faster, but day one overall was better than last Friday. I got some laps cancelled because I missed the track limits, but now I know that I need to take care of this more tomorrow and then I think we can be faster and better placed as well."