Following the first race of the FIM Enel MotoE World Cup yesterday in Jerez with a P4 for Hector Garzo and a P7 for rookie Alex Escrig, Tech3 E-Racing lined up again today for the second race of the weekend at the Circuito de Jerez – Angel Nieto. The race was scheduled at 15:30 local time (GMT+2) for eight laps.
Rookie Alex Escrig leaves Jerez de la Frontera having made positive debuts in the electric category. Following his seventh position in the first race yesterday, he finished in eighth today. He took a great start to the race and got his fastest lap very quickly on his second lap (1'48.613). He maintained a good pace during the entire race and was close to the top riders. In addition, his performance places him best rookie of the day. He leaves Spain with two Top 10 in the pocket, and will be looking forward to heading to Le Mans for the team's home Grand Prix.
For Hector Garzo, the story was different today unfortunately as he did not finish the race. Starting again from the second position on the grid, he lost a few positions and found himself fourth with one thing left to do, try to catch up with the front three. Unfortunately, he crashed in Turn 13 on lap 6 and had to retire. He will look forward to going to Le Mans with the aim to fight for his first podium of the season.
Position: 8th
Championship: 7th
Points: 17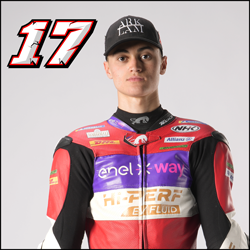 ---
"I had a good start today but made a mistake on Turn 5 of the third lap and lost some positions. I was pushed by Torres but was unable to catch him because I was at my maximum. We learned a lot again today, so we will see if we can fight in Le Mans for better positions."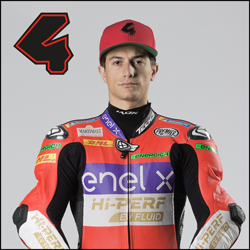 Position: DNF
Championship: 9th
Points: 13
---
"From the beginning of the race, I did not feel comfortable. I was feeling a lot of mouvements under braking, and therefore could not move the bike like I wanted to. I tried to manage it because I wanted to fight for the podium, but while I was pushing, I lost the front and crashed. It is a great shame because the championship is short and you cannot crash if you want to fight for the championship. It is part of racing, so we will look forward to Le Mans."
---
"It was a more difficult weekend that we were expecting for the Tech3 E-Racing team. We were happy with our qualifying day on Friday with Hector Garzo starting from the second position, and Alex Escrig from P9.
The first race was really good as Hector was always in the fight for the victory. Unfortunately, he was pushed out by a rider crashing a few laps before the end and could only manage a P4, which was good enough. Alex did a really good race for a rookie start as he finished seventh.
Today, we were hoping for revenge and for a podium for Hector. He got in a group where the battle was fierce, and one more time he got pushed wide by another ride and crashed.
Alex did another strong race with a P8 finish which makes him our team leader at the end of the first two races. Let's hope that we can be luckier for the next round in Le Mans."