Tech3 E-Racing took its fifth start of the season today at the Gran Premio d'Italia Oakley, with Hector Garzo and Alex Escrig respectively starting from P12 and P17 after a rather disappointing Friday in Mugello for both riders. For the first time this season in the electric series, the race was declared wet, so it was a new challenge awaiting for the two Spaniards.
With only six laps to do on the 5.2km Autodromo Internazionale del Mugello, getting a good grid position on Friday has proven to be key for the MotoE riders. However, Hector Garzo seemed to struggle a bit yesterday. Despite a good FP1 yesterday, he did not manage to confirm his performance for the rest of the day and was set to start the race from P12. When the lights went out, Hector did a good start and went faster as the laps went by thanks to a new bike's setting, but it was not enough to do better than a P10. He will look forward to the second race tomorrow and with hopes to grab more points for the championship.
On the other side, it appears that rookie Alex Escrig has been struggling to feel good on his Energica engine this weekend. Despite improving slightly yesterday as the day went by, he started today's race from the final spot on the grid. He made a good start and managed to gain two positions in the race, but his grid position was unfortunately not good enough to be aiming for much more today. He finished fifteenth, and is set to line-up again tomorrow from the final row for the sixth race of the electric series.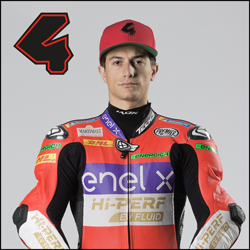 Position: 10th
Championship: 8th
Points: 38
---
"The result of this race confirms that you can't afford to start a MotoE race too far because it becomes difficult to overtake. Today we changed the bike completely and used a new setting that we have just been given allowance for. It is very different, but really good because we could ride faster, but I have to adapt. I am not really happy about today's result because I can do better, but let's hope that tomorrow we will do a better race."
Position: 15th
Championship: 10th
Points: 28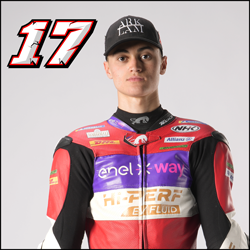 ---
"I am struggling to find a way to go fast with the bike and we have to work on this in order to be competitive again like we were in Jerez and Le Mans. I was unable to do a good Friday and did not have a good starting position, so it was always going to be difficult to do a good race today. Let's see what we can do tomorrow."