After finishing in P10 and P15 yesterday for the first MotoE race of the Italian Grand Prix, Hector Garzo and Alex Escrig lined up again today for the second race, starting from P12 and P17.
Just like yesterday, the race was six-lap long on the 5.2km Autodromo Internazionale del Mugello, and the grid positions of both riders were again going to limit them for the race. Hector Garzo managed to grab two positions within the first lap, and maintained his place until the end of the race to finish again in P10. His teammate Alex Escrig took a better start today and grabbed three positions quickly. At one point, he was just behind his teammate in P11, but lost concentration and was overtaken within the final lap. He finished thirteenth and will now focus on the next round, in Assen, in one month's time.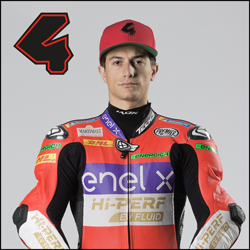 Position: 10th
Championship: 8th
Points: 45
---
"Another race which was difficult to manage because I had some problems moving the bike. It was not a great weekend for us here, we can and need to do more, so hopefully in Assen we will improve."
Position: 13th
Championship: 11th
Points: 32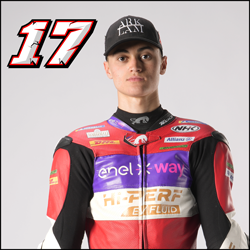 ---
"It was a bad weekend with bad results, we have to be honest. We took useful information anyway which we will work on for the next race in Assen. We will continue the work and the results will come."
---
"The second race of the MotoE category was almost a carbon copy of the first race yesterday for Tech3 E-Racing. Hector Garzo finished in P10, just like yesterday, which is clearly not what we expect from him. He has got the speed, but he seems unable to do better at the moment and overtaking is difficult when you miss out on qualification. I hope that he will gather with his team to find solutions so that he can do better, because we know he is able to.
On the other hand, it was difficult to understand Alex Escrig's weekend because he spent it at the back. For the two first weekends in Jerez and Le Mans, he had a great pace but here in Mugello he was slow all weekend long and never woke up. This is a bit worrying because a rookie should move forward rather than backwards. I am hoping that he will sleep on it and come back to Assen with better solutions."