It was race day already today in Assen in the electric class as the TT Circuit Assen was hosting the fourth Grand Prix of the 2022 FIM MotoE Enel World Cup. At the end of a rainy Friday which saw its schedule disrupted by the rain, Hector Garzo managed to get a P7 grid position while teammate Alex Escrig was starting at the back of the grid in P15.
After a few difficult qualifying weekends, Hector Garzo improved his performances yesterday, thus giving him the opportunity to fight more at the front. At the race start, there was a bit of disorder with all the riders trying to get the best of the first few corners, but Garzo maintained his position. Then he seemed comfortable and his race pace kept him in the front group. He managed to gain two positions to P6, before grabbing another one within the final corners. He finished fifth and is back in the Top 5, a positive result which he will aim to replicate tomorrow for the second race.
Teammate Alex Escrig was starting from the fifteenth position after a rather disappointing Friday in Assen in tricky conditions. He made a few mistakes within the first lap which brought him to the back. He was quick to refocus on his race, and once he set his race pace, he was able to catch the lost positions. He crossed the finish line in P14, and will have another opportunity on Sunday to get a better result before the summer break.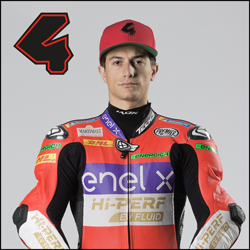 Position: 5th
Championship: 7th
Points: 56
---
"The start of the race was quite good although I was not feeling at my 100% with the bike. I was struggling a bit with the change of directions which is something that we will need to work on tonight ahead of the second race. I have the capacity to fight for the podium, so I hope that tomorrow we can reach that target."
Position: 14th
Championship: 11th
Points: 34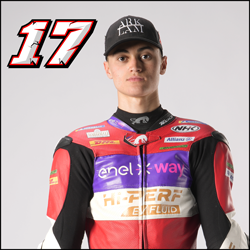 ---
"I made a few mistakes within the first lap and lost time. Once I set my pace, I was riding well and fast and caught the second group. If I manage to make a better start tomorrow, I think that I can do a better race, so let's try to improve tomorrow."