Drama in Assen for the second electric race of the weekend as Tech3 E-Racing's riders Hector Garzo and Alex Escrig saw the departure of the MotoE race being delayed due to a heavy rain coming just in time for the event. The start was initially scheduled at 15:30 local time (GMT+2) but was pushed back until the rain calmed down, for six laps instead of the usual eight.
Rookie Alex Escrig had a rather disappointing first race on Saturday and was hoping to get a better performance before heading to holiday. With the track completely wet, cards were redistributed and he took a solid start as he grabbed a couple of positions all the way to P9 from P15. He remained calm in the tricky track conditions and set his race pace which allowed him to stay with the front group. On the other side, Hector Garzo had podium's hopes after his Top 5 finish on Saturday. He took a good start and gained a position after the first lap and continued his podium pursuit. Unfortunately, a big crash occurred in Turn 5 of the fourth lap, meaning that he had to go in the gravel to avoid crashing and lost time, while teammate Escrig managed to avoid it and jumped to P6. Shortly after, the race was red flagged. With only two laps to go, the race results were declared as they were at the red flag, meaning that Escrig finishes in P6 while Garzo gets unfortunate and finishes in P10. Due to the course of the events, only half of the championship points were distributed.
Position: 6th
Championship: 10th
Points: 39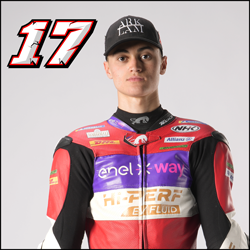 ---
"Despite the events, it was a good race for me. I remained calm, took a good start, and tried to enjoy my ride. I kept pushing to catch the top guys and I ended up with a P6. We will take it."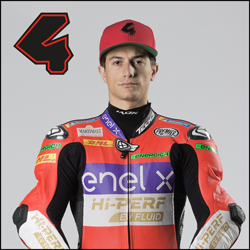 Position: 10th
Championship: 7th
Points: 59
---
"It is a real shame what happened during race 2. I made a good start, had a strong pace and was confident that I could do a strong result. Unfortunately, there was a big crash in front of me and I had to go to the gravel to avoid them. By the time I came back, the race was red-flagged. I feel a bit angry and disappointed with the events, but we will try again at the next race in Austria."