Misano Adriatico marks the final of the six stops of the 2022 FIM Enel MotoE World Cup, as Tech3 E-Racing Alex Escrig and Hector Garzo will be on the lookout to finish their season in the electric series on a high note.
For their last Friday, both Hector Garzo and Alex Escrig set off early on track for the first free practice session. The young Escrig was impressive as he was fourth fastest on track in 1'45.350 while teammate Hector Garzo closed the top 10. During the second and final free practice session, both improved their speed. Escrig's personal best of 1'44.373 got him the final spot to Q2, while Garzo finished just behind him in P9, missing out on the final qualifying session by 0.041 seconds.
At 16:50 (GMT+2), the number 4 from Tech3 E-Racing went full in with high hopes to get a good grid position for the final round. In the first half of the session, he was provisionally qualified for the next one, but his best lap in 1'44.726 was eventually not enough to go through, meaning that he is set to start the two final races from the thirteenth position. His young teammate Escrig showed significant progress since Austria, and continued to do so today in Misano. In qualifying 2, his personal best in 1'43.865 got him the P8 for the final two races. Let's try to finish the season in the right way!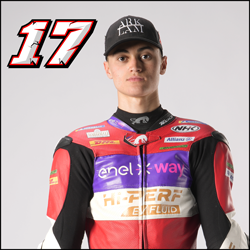 Grid Position: 8
Time: 1'43.865
Laps: 5
---
"To be honest, I am a bit disappointed because I was aiming for more. We will start from P8 the last two races of the season, which is not too bad, but I feel like I had more potential. We have had a good pace all day, so let's try to do our best this weekend."
Grid Position: 13
Time: 1'44.726
Laps: 6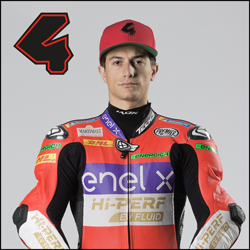 ---
"Mixed feelings for this Friday. It was quite fresh this morning for the first free practice, but the second free practice was better and I rode faster. Unfortunately, I missed out closely on the Q2 spot. In qualifying, I had a good pace but encountered an issue with my dashboard and was unable to see my times. We will start a bit far, but we will try to enjoy the last two races of the season."