One race down, one more to go! On Saturday, Tech3 E-Racing Alex Escrig and Hector Garzo lined up from the eighth and thirteenth positions respectively ahead of the first race of the weekend in the final round of the 2022 FIM Enel MotoE World Cup.
Eager to finish the season on a high, Spaniards Alex Escrig and Hector Garzo set off at 16:25 (GMT+2) for eight laps. Avoiding a crash which occured at the beginning, Alex Escrig powered himself to the sixth position within two laps, before making his entry to the Top 5 in the following lap, his fastest of the race (1'44.095). Despite starting quite far on the grid, teammate Hector Garzo managed to take the final spot of the Top 10 and grabbed six points for the championship. With only one race left, Escrig sits ninth in the championship, just behind Garzo who is Tech3 E-Racing leader with 84 points. Don't miss the final race of the 2022 FIM Enel MotoE World Cup on Sunday, at 15:30 (GMT+2).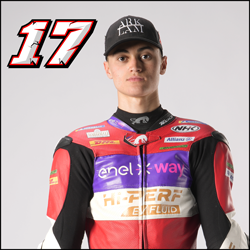 Position: 5th
Championship: 9th
Points: 71
---
"Another Top 5 for us which is a good result. My mistake in the first lap was a pity, but then I refocused and I had a good pace throughout the race. Tomorrow is the final race of the season and it would be nice to finish it on the podium, so we will aim for this. Thank you to my team!"
Position: 10th
Championship: 8th
Points: 84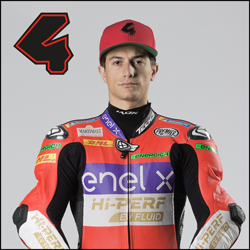 ---
"We made some changes on the bike's settings today because yesterday I realised that my Energica bike was slower than the others on the straights. Today was a bit better and I am happy with my work as I scored points for the championship with another Top 10. Let's give everything for the final race on Sunday."