That's a wrap for the 2022 FIM Enel MotoE World Cup after twelve races spread amongst six Grand Prix. Tech3 E-Racing Hector Garzo and Alex Escrig took their final start in Misano World Circuit Marco Simoncelli, starting respectively from P8 and P13.
After reaching the Top 5 for the second time in a row on Saturday, Alex Escrig maintained his eighth position throughout the entire race to finish eighth and grab a few more points in the championship. Starting quite far on the grid, Hector Garzo finished the season with a P14. For his second season in the electric category, Garzo finished eighth in the championship with 86 points, while rookie Alex Escrig followed him just behind in ninth position with 79 points.
Tech3 E-Racing would like to thank both riders and crew for their 2022 MotoE season, as well as Energica for their great work during the last four years. We will be back next season!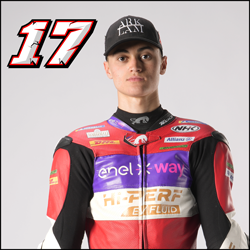 Position: 8th
Championship: 9th
Points: 79
---
"It is not the way I wanted to end the season, but we tried our best. I felt better on the bike yesterday but settling with a P8 is not so bad in the end. I finished ninth in the championship and I am really happy with my progress towards the end of the season. I enjoyed my season in MotoE with Tech3 E-Racing and felt really comfortable working with them, they are a nice family. Thank you everyone for this season!"
Position: 14th
Championship: 8th
Points: 86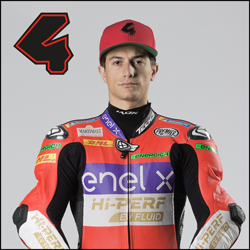 ---
"I struggled a bit today and did not feel very comfortable on the bike. I was lacking speed and acceleration today. It was the last race of the season and we finished the championship in eighth. It was good to be back with Tech3 E-Racing for a second year in the electric class, thank you to Hervé Poncharal, my team and my sponsors!"
---
"The 2022 MotoE season is already over. I feel like the first race in Jerez was yesterday, but since then we have had twelve races spread amongst six Grand Prix. The 2022 Grande Finale in Misano was positive for Tech3 E-Racing. On Saturday, Alex Escrig scored another top 5 and Hector Garzo got a top 10. The results today were less good today, but we still finished in a good way.
Alex has improved a lot throughout the last races so I would like to congratulate him on his progress in the category and thank him for his dedication and work. He is always smiling and positive and he has been a great asset to have within our team.
Hector was aiming for a better position in the championship this year, but the results were not quite there this year. However, he always pushed and never gave up and ended eighth in the championship.
Our two riders ended in the top 10 of the championship so we can say that it has been a good season. I would like to thank them both for their season, as well as their team for the hard work. This is also the end of the Energica era who we thank a lot for their support over the last four years."