The FIM Enel MotoE™ World Championship kicked off for good on Friday in Le Mans as the French Grand Prix was hosting the first of the eight rounds of Ducati's era in the electric series. After two pre-season tests in Jerez and Barcelona, Tech3 E-Racing's 2023 line up Alessandro Zaccone and Hikari Okubo were finally able to start the party on their Ducati at the Bugatti Circuit.
The MotoE™ class saw their weekend schedule completely revisited in 2023, with Friday now hosting both practices in the morning, and the qualifying sessions in the afternoon. Finally, the two races are now both planned to happen on Saturdays, one at lunch time at 12:10 (GMT+2) and the other one at 16:10 (GMT+2), leaving from now on Sundays free from electric racing.
Alessandro Zaccone from Italy started his third campaign in MotoE™, after two seasons in 2020 and 2021. The number sixty-one had won his first race in the series at the Spanish Grand Prix back in 2021 and jumped on the podium in third the following round in Le Mans, so the famous Bugatti circuit is one that for sure he has good memories from. Practice 1 started at 8:30 this morning for fifteen minutes, in fresh conditions. He was third fastest on track this morning with a fastest lap in 1'43.349. In the second practice, Alessandro was able to improve his time to 1'41.896, which placed him tenth in the combined standings. Only the eight fastest were qualified directly for Q2, meaning that he was on the entry list for the first qualifying session. When qualifying started at 17:00 local time, the sky was pretty cloudy but no rain showed up (until the end of Q1). The Italian rode his fastest lap in 1'41.667, which got him to finish third of Q1, and he unfortunately missed out on Q2. Zaccone will start both electric races on Saturday from the eleventh position.
Japanese Hikari Okubo was starting his third season in the electric series, with his best result dating from last year at the French GP when he reached the podium, in third. The twenty-nine years old completed his eight first laps on his new Ducati, with a fastest lap in 1'44.864, placing him in thirteenth of P1. Shortly after in Practice 2, he improved his lap times to 1'41.944 and finished eleventh in the combined standings. In Q1, his fastest lap in 1'41.753 got him a P4 finish, meaning that he will start both races from P12, just behind his teammate Zaccone. Next up on Saturday: Race 1 at 12:10 (GMT+2), followed by Race 2 at 16:10 (GMT+2).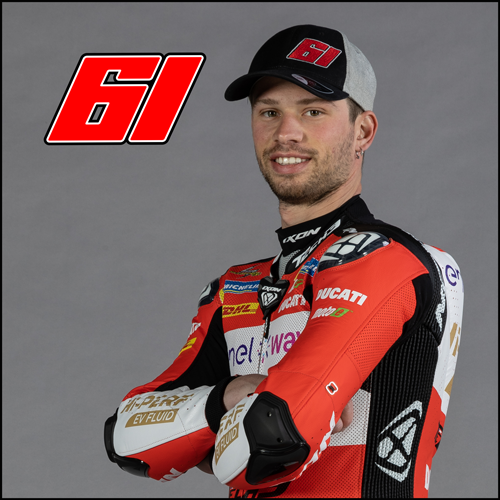 | | | |
| --- | --- | --- |
| Grid Position: 11 | Time: 1'41.667 | Laps: 6 |
---
"I was disappointed that I could not go to Q2 today. We are still working on the bike as I still need to find the perfect feeling. We know the way we need to follow. We will start from P11 and try to recover as many positions as possible. The good thing is that we have two races, so let's enjoy ourselves."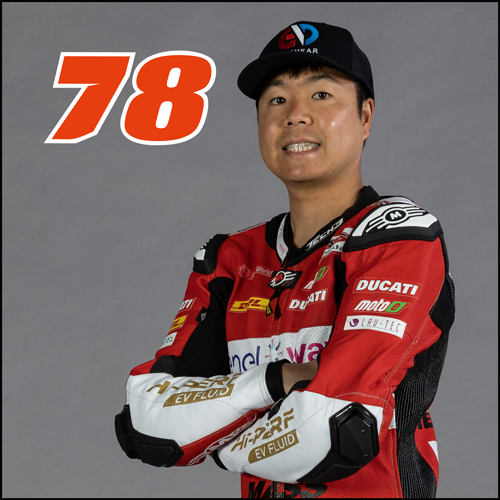 | | | |
| --- | --- | --- |
| Grid Position: 12 | Time: 1'41.753 | Laps: 6 |
---
"We will start both races tomorrow from P12. It is a bit far, but I think that we have potential to do some overtakes and gain a few positions. Fridays are now really busy for us, so tonight we will relax, enjoy dinner with the team and get a good sleep for both races. Thank you to my team for their work."