Round 2 of the FIM Enel MotoE World Championship kicked off today at the Autodromo Internazionale del Mugello, with Tech3 E-Racing's Alessandro Zaccone and Hikari Okubo being back in action on their electric Ducati after a three week-break.
Friday morning was composed of the two practice sessions, before the afternoon was dedicated to qualifying sessions. In Practice 1, Italian Alessandro Zaccone closed the top 10 with a personal best in 1'58.790, less than one second away from the fastest rider of the session. In the next session, he improved his time to 1'57.317 and finished just outside of the top 10 in the combined standings, meaning that he had to go to Q1. In the afternoon, although he rode a bit faster, it was not sufficient to make it to the next session. His time in 1'57.074 means that he will start both races from P15.
After his good results in Le Mans in May, Japanese Hikari Okubo was hoping to continue in the same direction. In the morning, he seemed to struggle a bit to find his mark on the Italian layout, and rode his fastest lap in 2'00.888. After a few adjustments on his bike, the second practice was much better, with an improvement to 1'57.867, placing him fifteenth of the combined standings. In qualifying, Hikari continued to improve, and qualified for a sixteenth position on the grid for both Saturday's races. Don't miss the action tomorrow, with race 1 at 12:15 GMT+2, followed by race 2 at 16:10.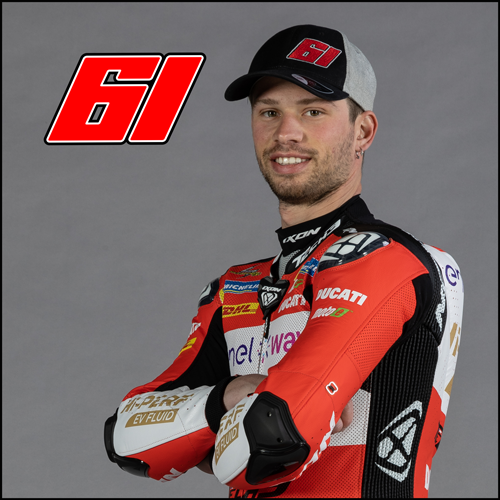 | | | |
| --- | --- | --- |
| Grid Position: 15 | Time: 1'57.074 | Laps: 5 |
---
"Our position is not what we are targeting so I am not very happy obviously. We are still trying to find a good set up on the Ducati. We made good steps in the qualifying, but the lap times are not following. We are still missing something, and we really need to understand what if we want to aim for higher positions. The races won't be easy tomorrow, but we will do everything we can to get the best results possible."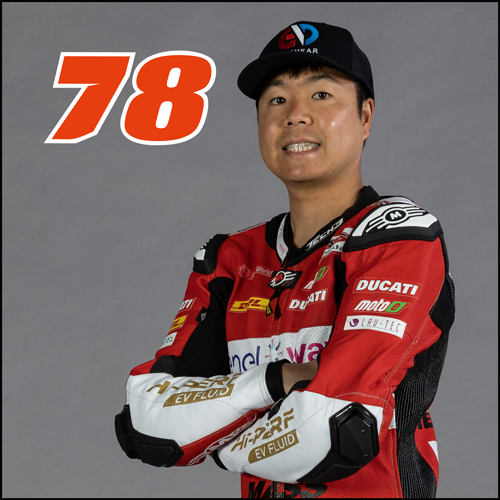 | | | |
| --- | --- | --- |
| Grid Position: 16 | Time: 1'57.265 | Laps: 5 |
---
"This first day in Mugello was not easy. I struggled a bit to find my marks and was unable to reach qualifying 2. The pace was not so bad, but I lacked something to be at least fighting with for better positions. I tried to relax a bit more myself this afternoon for Q1, and enjoyed myself more on track. We will start both races a bit far, but the goal will be to take a strong start, overtake as much as I can so we can score good points."