The TT Circuit Assen hosted races seven and eight of the FIM Enel MotoE™ World Championship on Saturday, as Tech3 E-Racing's Alessandro Zaccone and Hikari Okubo lined up on the grid in sixth and thirteenth respectively.
Race 1
Italian Alessandro Zaccone saw himself advance to the second row on the grid after initial poleman Mattia Casadei's disqualification from Friday's Q2. When lights went out for the first race of the day, Zaccone lost a couple of positions to P9. He seemed to refocus quickly and rode his fastest lap in 1'40.915 on the second lap to try to keep up with the group ahead. However, his rhythm started to drop a bit, which saw him losing a few more positions until he passed the checkered flag in P12, a disappointing result with regards to the qualifying position. Hikari Okubo tried to bounce back from a disappointing Friday at the Cathedral of Speed which saw him finish qualifying in thirteen, a place on the grid far from ideal for the Japanese rider. At the race start, the number 78 dropped two places immediately as he struggled to find his place, and that was the race pretty much done as he maintained his fourteenth position until the finish line.
Race 2
Another chance lied ahead of Tech3 E-Racing riders in the second race of the Dutch Grand Prix. Zaccone struggled at the race start and lost a couple of positions, from P6 to P12 behind his teammate, a great shame after getting his best qualifying result of the season. However, the Italian seemed to find a way to come back and got on with his little remontada, starting with overtaking Okubo first as he set his fastest race lap in 1'40.599, on the second lap, which was also the third fastest time of race 2 in the end. On lap 4, he had already made his way to ninth behind Nicolas Spinelli. He maintained his strong pace until the end, which allowed him to pass through Spinelli, and a late crash got him the seventh position in the end, a great recovery for Zaccone. Starting from thirteenth again, Hikari Okubo gained two positions at the race start before his teammate overtook him. The next lap, he was pushed back to P13 behind Kevin Manfredi, but managed to pass the checkered lag in twelfth.
This is it, we are already halfway through the FIM Enel MotoE™ World Championship as we round up the Dutch Grand Prix which was the forth of the eight stops of 2023. Alessandro Zaccone scored another thirteen points in Assen, bringing his total of points to sixty as he sits in ninth in the standing, tied with Nicolas Spinelli and Kevin Zannoni. Hikari Okubo heads to the summer break with forty-two points, twelfth in the world cup classification. Tech3 E-Racing and the electric class will return to action for the second half of their season at the British Grand Prix, on August 4-5 2023.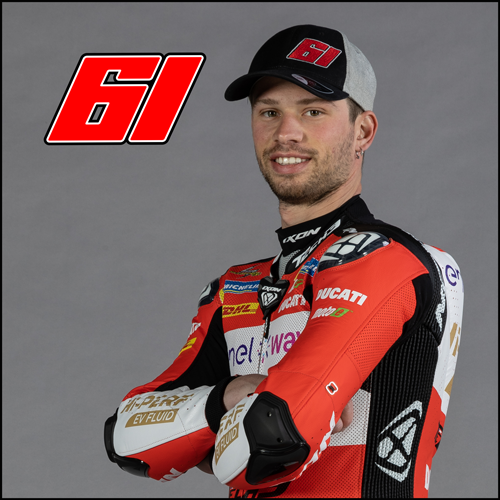 | | | | |
| --- | --- | --- | --- |
| Race 1: 12th | Race 2: 7th | Championship: 9th | Points: 60 |
---
"In the end, we had a rather positive weekend here in Assen. In the first race, I struggled to overtake the other riders because I could not brake really well. For race 2, we made a big change on the bike as we tried to find the best option for braking. I struggled a bit in the first two laps because the setting was different, but once I was confident enough, I rode like I wanted and was able to overtake other riders. This is a good result for us, so we are heading to the summer break with a very positive feeling, and I hope that we will be even stronger when we return to Silverstone."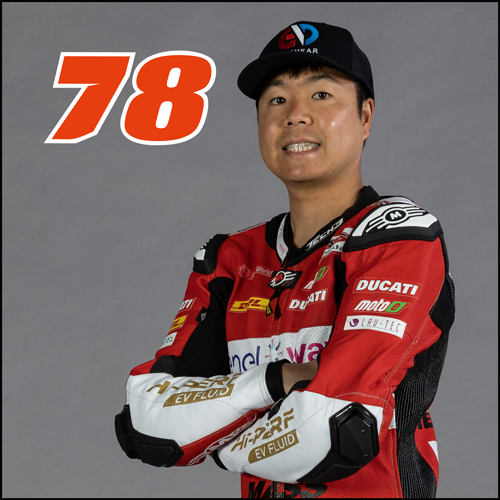 | | | | |
| --- | --- | --- | --- |
| Race 1: 14th | Race 2: 12th | Championship: 12th | Points: 42 |
---
"I am very disappointed with this weekend. We never found our way to ride the Ducati here at the TT Circuit Assen, so I just want to say sorry to my team and my partners for letting them down. I need to work on myself this summer, and come back stronger in Silverstone for the second part of the season."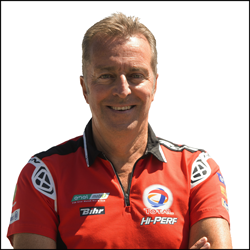 Hervé Poncharal
Team Manager
---
"We are halfway through the FIM Enel MotoE World Championship with four rounds and eight races. I believe that we have done a reasonable job until now. Alessandro Zaccone is getting closer and closer to the leaders, and he got his best qualifying result this weekend in P6. We were targeting a potential top 5, but we saw a similar scenario in both races today. He missed his starts and lost a lot of positions. In race 2, he recovered really well from P12 to P7, which is showing that we have the pace to be there. We scored strong points and I think that we have gathered good information for the second half.I would like to thank him for his involvement and dedication in the MotoE program. Hikari Okubo was a bit further down than his teammate here in Assen. I would like to thank him for the points he scored, because I know that he is very disappointed. It will be important for him to reflect on the first half of the season to come back stronger and fully motivated for the next four rounds. I wish the whole Tech3 E-Racing team a nice summer break!"