The FIM MotoE™ World Championship also resumed in Silverstone today after the last round held in Assen at the Dutch Grand Prix. Tech3 E-Racing's Alessandro Zaccone and Hikari Okubo got their second half of the season started at the British Grand Prix, who were respectively sitting in ninth and twelfth in the championship standings before this round across the Channel.
In the morning's practice sessions, Alessandro Zaccone seemed to struggle with his bike on the British layout, with a setting not suiting his riding style properly. He rode in 2'13.331 in P1 and improved to 2'12.296 in P2, but that was not enough to qualify directly for Q2 as he sat in twelfth in the combined standings. His teammate Hikari Okubo was a bit behind his teammate and the rest of the class on the first day back to school. His fastest lap of the morning in 2'13.673 placed him in sixteenth in the combined standings.
In qualifying, Alessandro Zaccone felt much better after adjusting some settings on his electric Ducati. He rode his fastest lap in 2'11.524, but that was not enough to grab one of the two available places for the final qualifying, as he finished third of the session, a great shame for the Italian rider. Hikari Okubo rode faster in the afternoon, but his best in 2'12.663 meant that he finished eighth of the session. Alessandro Zaccone will start both Saturday races from P11, and his teammate Hikari Okubo from P16, and will both do everything to finish the weekend in the points.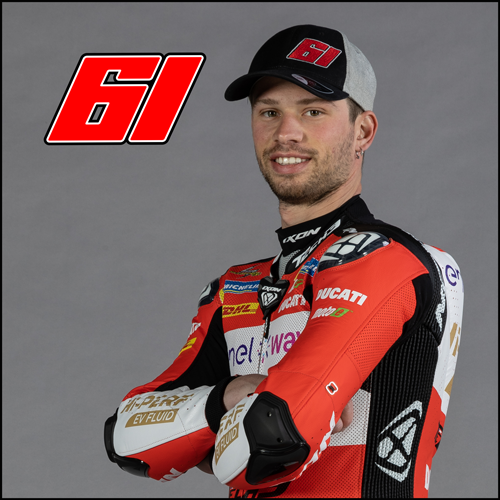 | | | |
| --- | --- | --- |
| Grid Position: 11 | Time: 2'11.524 | Laps: 5 |
---
"We tried a completely set up on the front fork of the bike and I had no feelings during the two practice sessions this morning. In the afternoon, we made a big step, unfortunately too late, but I felt very good in qualifying 1. I was disturbed by another rider during Q1 so I am disappointed to have finished at the doors of Q2. Anyway, we have two races tomorrow, so we will do our best depending on what the weather has in store for us."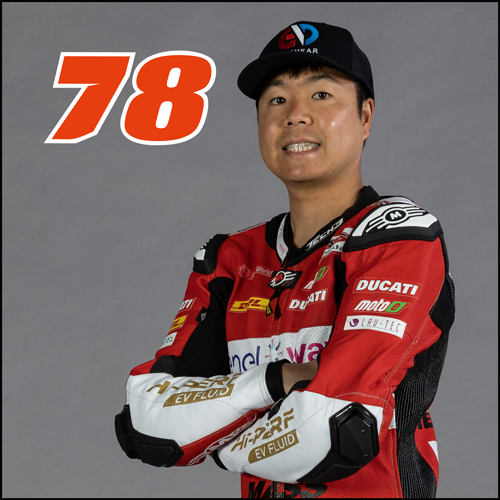 | | | |
| --- | --- | --- |
| Grid Position: 16 | Time: 2'12.663 | Laps: 5 |
---
"I am disappointed with my performances, even though I tried my best, but I am struggling on this circuit. We are in the position we deserve. We will see what we can do in the races tomorrow, we are not giving up and we will give our best.."