That's a wrap for round six of the FIM Enel MotoE™ World Championship with another two electric races in the bag which took place at the Red Bull Ring hosting the CryptoDATA Motorrad Grand Prix von Österreich. Despite a very disappointing qualifying, Alessandro Zaccone made the best of the two races as took P7 and P11, while Hikari Okubo did not quite manage to make the best of his second row start, with a crash at lunch time, and an eighth position in the last race.
Race 1
Starting from the back of the grid in P17, Alessandro Zaccone faced a mountain to climb today in the races. The Italian had shown decent pace on Friday, so he set himself up quickly with a strong race pace when lights went out at 12:15 Spielberg time. In one lap, he had made it to thirteenth place, and he continued his efforts, riding his fastest lap on lap 3, in 1'39.057, which allowed him to overtake a couple of riders, to finish in seventh, and score nine points. On the other hand, Hikari Okubo took a decent start to his race and pushed hard to try keeping contact with the front guys. Unfortunately, a small mistake forced him to crash with a couple of laps to go, leaving him with no points.
Race 2
In the second race, Hikari Okubo wanted to make it back for the morning's mistake, and finally convert his grid position into strong points for the championship. Lights went out at 16:10 LT for the second chance, and the Japanese lost a position within the first lap, as he struggled to fight for his initial place. A few mistakes while he was trying hard to keep contact cost him a couple of positions, and he eventually finished in eighth, scoring eight points after his DNF from the morning. Not many mistakes from the other riders were made in race 2, so Alessandro Zaccone's P11 finish was the best he could do this afternoon.
With another fourteen points scored, Alessandro Zaccone brings his total to seventy-four points after six rounds, and stands in eleventh in the championship classification. Hikari Okubo will head to the next round in Barcelona in thirteenth, with a total of sixty-two points.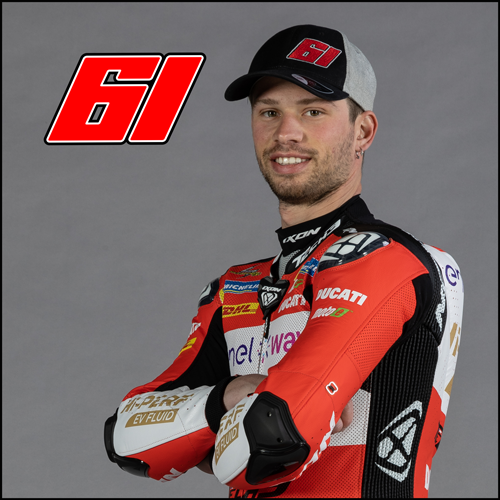 | | | | |
| --- | --- | --- | --- |
| Race 1: 7th | Race 2: 11th | Championship: 11th | Points: 74 |
---
"Despite the terrible qualifying, we saved a bit the weekend in the races. Our pace was very good, especially in race 1. I was doing good lap times, and some crashes at the front helped us finish in P7. The second race was better in terms of pace and lap times, but when nobody makes a mistake and you are the back, you can not do much. I finished eleventh. I am feeling positive overall, because we have finally found our base, so I look forward to the next round in Barcelona, and I hope to have two beautiful races."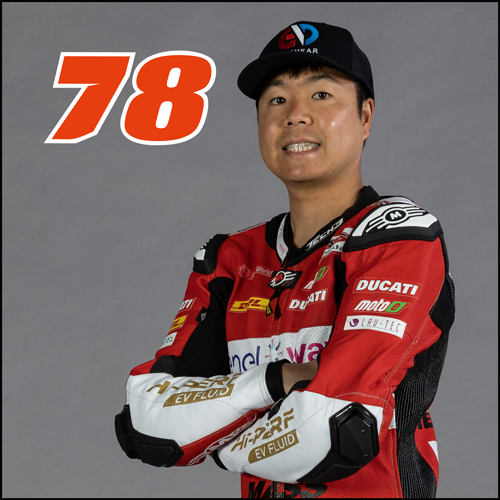 | | | | |
| --- | --- | --- | --- |
| Race 1: DNF | Race 2: 8th | Championship: 13th | Points: 62 |
---
"In the first race, we pushed hard to try staying close to the front group, but unfortunately I made a mistake and crashed. I am angry with myself because I was feeling very well on track. In the second race, I also wanted to stay with the front guys, pushed, but a few mistakes made me lose a couple of positions, to P8. We had better feelings overall this weekend, I am happy with the qualifying, but in the race, we needed to do more. Let's reset, and focus on the next round in Barcelona."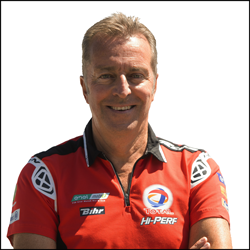 Hervé Poncharal
Team Manager
---
"It was a rather disappointing weekend at the Red Bull Ring for Tech3 E-Racing. Both Hikari Okubo and Alessandro Zaccone had the pace to do strong races and finish in the top 8. Alessandro took the wrong tyres' decision during qualifying, which penalized him and he started from the back of the grid, despite being really fast in the free practices. Hikari did a solid job in qualifying, but unfortunately he made a small mistake in the first race, which cost him a potential top 5 finish, while his teammate recovered from P17 to P7, also thanks to a few crashes at the front. In the second race, Hikari made a decent start, but small mistakes made him lose contact with the front group. He eventually took eighth, which is rather average. Alessandro could not do better than P11 because of his bad grid position. I think that we could have been better, but let's stay positive and head to Barcelona with the aim to be closer to the front."