Tech3 E-Racing's Alessandro Zaccone and Hikari Okubo completed round 7 of 8 of the FIM Enel MotoE™ World Championship in Barcelona today. Zaccone claimed P9 and P8 as he bagged more points, while Hikari Okubo made the best from the back of the grid, finishing in thirteenth in both races.
Race 1
Starting from P9, Alessandro Zaccone had two good shots for decent points today, starting with race number 1 at 12:15 local time (GMT+2). Seven laps to make it count! When lights went out, Zaccone took a decent start as he maintained his position in ninth, and gave it a good push early in the race. He rode his fastest on lap 2, in 1'48.894, an effort which allowed him to gain one position. Race pace was decent, but it appeared difficult to overtake. That left time to Randy Krummenacher to recover his initial position, and Alessandro completed the race in P9. His teammate, Hikari Okubo, was starting from the back of the grid after a disastrous qualifying on Friday. From there, there was only one target, overtaking as much as possible. The Japanese took a decent start and grabbed four positions within one lap as he sat in P14 after the first lap. He continued to push, riding his fastest in 1'50.133 on lap 4. He kept his position until the end, but a three second-penalty assigned to Oscar Gutierrez got Okubo to move up to P13.
Race 2
In the final show of the weekend for the electric class, Alessandro Zaccone took another decent start and made it to P8 in one lap behind Nicolas Spinelli, a position which he maintained most of the race. He rode a bit faster than the first race, with a best lap in 1'48.753. Just like in the morning, he struggled to overtake, but his time managed to make it to P7 with one lap to go. Unfortunately, Kevin Zannoni got the best of him in the last lap, meaning that Zaccone took P8. Hikari Okubo struggled a bit more at the race start, although he still grabbed a couple of positions. He took P13, and another three points.
It was a positive weekend for Italian Alessandro Zaccone who scored fifteen points. However, he has lost one position to Miquel Pons in the riders championship, now sitting in twelfth with eighty-nine points. Hikari Okubo managed to score six points, and sits in thirteenth just behind his teammate, with sixty-points. Tech3 E-Racing will not travel to Italy for the final round of the FIM Enel MotoE™ World Championship, in San Marino, on September 8-9, 2023.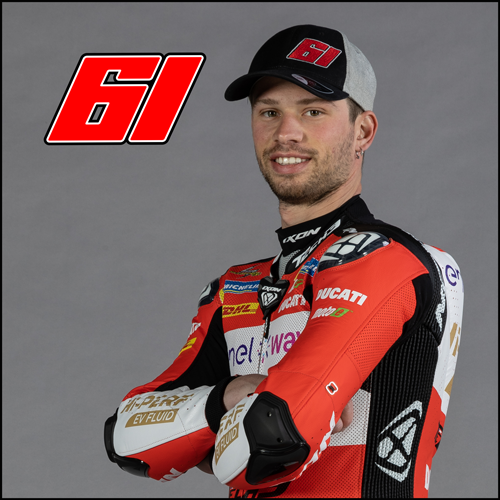 | | | | |
| --- | --- | --- | --- |
| Race 1: 9th | Race 2: 8th | Championship: 12th | Points: 89 |
---
"Mixed feelings after both races today. In the first race, I was more comfortable on the bike, I was very fast but it was difficult to overtake. Then in the second one, the feelings were not as good as in the morning, but I managed to spend most of the race in P7, until I was pushed by another rider, so I lost a position and finished in eight. The positive of this race is that the gap to the winner is small, so I am happy about this. We have one more round to go in Misano, and it will be my home race, so I am hoping that we can finish the season on a high. Thank you to my team for the work this weekend, and see you next week!"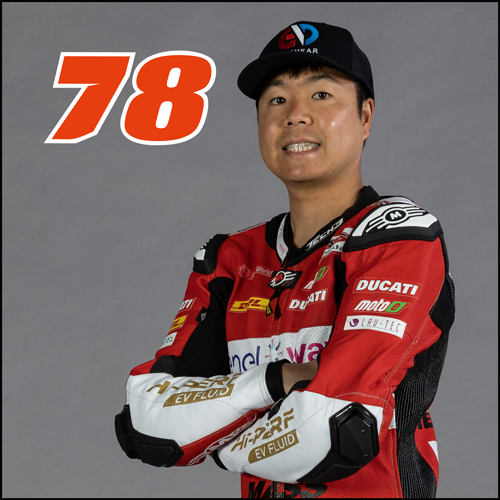 | | | | |
| --- | --- | --- | --- |
| Race 1: 13th | Race 2: 13th | Championship: 13th | Points: 68 |
---
"I was starting from the back so my only goal was to overtake today to be honest. In the first race, I took a good start, made some quick and good overtakes, and I finished in thirteenth. In the afternoon, the scenario was very similar, and I also finished in P13. I hope that we will do a better qualifying next week in Misano, if I want to target higher positions in the races."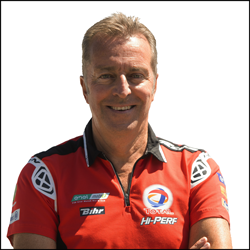 Hervé Poncharal
Team Manager
---
"After his disappointing Austrian Grand Prix two weeks ago with two DNFs, Alessandro Zaccone bounced back pretty well in Catalunya this weekend. He qualified directly to Q2, got himself a third row start, and finished both races in the top 10. The second race was his best, because he finished 1.8 seconds from the winner after seven laps, so that shows he has the pace to get good results. But to do that, he needs to qualify better if he wants to finish in the top 5, and why not on the podium. This was the penultimate round of the season already, and I am happy to have witnessed his working relationship with his team getting better and better round after round, and it is reflecting directly on his results. It was a very good weekend for him, and I know he will want to finish the season in the best way possible next week at his home race in San Marino. On the other hand, Hikari Okubo made a huge mistake in qualifying and crashed in the first flying lap. With no time set, he started both races in last and faced the big challenge to try catching back as much as possible on very short distances. Bravely, he fought hard to bring points in both races, which we thank him for. Qualifying has been his weak point all season, so I am hoping that we can qualify a bit better next week if we want to have a chance to finish the season on a high. Let's head to Misano for the final round of the FIM Enel MotoE World Championship! "