Round 8 of 8 is officially underway at the Misano World Circuit Marco Simoncelli as Tech3 E-Racing's Alessandro Zaccone and Hikari Okubo started their final campaign of the 2023 FIM Enel MotoE™ World Championship on Friday, at the San Marino Grand Prix. Racing at home for the season finale, Alessandro Zaccone qualified in P8 ahead of the final two electric races, while teammate Hikari Okubo will start from row 5 in P15.
Fresh and early like every Friday, the electric class was the first out on track this morning at 8:30 local time (GMT+2) for Free Practice 1. Local boy from Rimini Alessandro Zaccone rode his fastest lap in 1'41.702 and was eighth after the first fifteen minutes of the weekend. His teammate Hikari Okubo rode in 1'42.585 and was fourteenth of FP1. In the second and final free practice of 2023, Zaccone performed and his fastest lap in 1'41.046, 0.231 seconds from the top, meant that he was fourth in the combined standing and headed straight to Q2 for his home race. Despite a crash, Japanese Okubo also improved his lap time to 1'41.369, and finished in P13.
Having to go through the first qualifying session, Hikari Okubo tried his best on the Misano World Circuit Marco Simoncelli, despite having lost a bit of confidence following his earlier crash. His qualifying lap in 1'42.264 meant that he finished seventh of the session. Alessandro Zaccone could skip Q1 thanks to his morning's performances. It was down to ten riders for the final pole position, and Zaccone was going to fight for it. He started his session well, trying to follow Matteo Ferrari who had shown great pace so far. He registered his fastest lap early in the session, in 1'41.401, but could not improve later on. He took P9 of the session, but a late penalty given to Ferrari meant that he qualified in eighth in the end. Don't miss the final two electric races of the season on Saturday, with Alessandro Zaccone lining up in P8 and Hikari Okubo in P15. Race 1 will start at 12:15 (GMT+2), and race 2 at 16:10!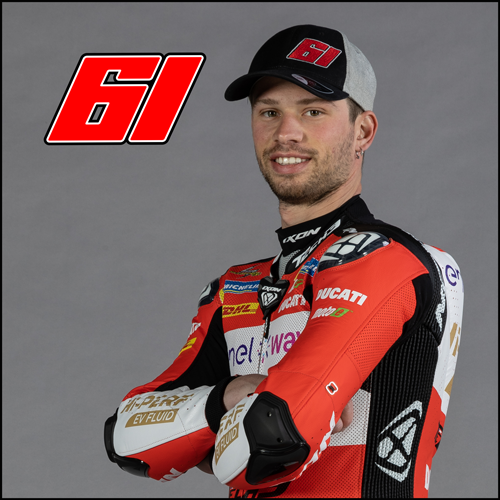 | | | |
| --- | --- | --- |
| Grid Position: 8 | Time: 1'41.401 | Laps: 6 |
---
"I expected much more of qualifying today, so I am not really happy. We qualified directly for Q2, which was good, but then our strategy fell to pieces. We wanted to follow Matteo Ferrari because we knew he had a good pace, but he crashed. We will start from P9, and try enjoying the last two races of the season tomorrow."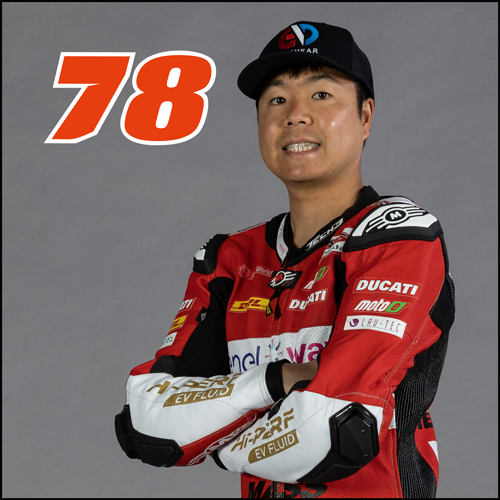 | | | |
| --- | --- | --- |
| Grid Position: 15 | Time: 1'42.264 | Laps: 6 |
---
"Unfortunately this morning, I crashed in FP2 because I had low grip at the front. I lost a bit of confidence for the qualifying, and I still tried my best, but the pace was not there. We will start from P15 and give everything for the last two races."