The FIM Enel MotoE™ World Championship came to an end on Saturday at the Misano World Circuit Marco Simoncelli, hosting the season finale of Ducati's new era in electric racing. And what a season it has been for the series which became a championship of eight rounds and sixteen races. More electric racing than we had ever seen before! Alessandro Zaccone closed his 2023 season with a P7 in race 1 and P10 in the next one, while Hikari Okubo was already two places behind, in P8 at lunch time and P12 in the final showdown.
Race 1
Starting from P8, local boy from Rimini Alessandro Zaccone was eager to finish his season on a high with the Tech3 E-Racing team. When the lights went out at lunch time, the Italian dropped two positions to P10 after a small contact with another rider early in the race, but he quickly refocused as he aimed to recover the lost places. He rode his fastest lap on lap 5 in 1'41.111 as he got the best of number 77 Miquel Pons to make it to P9. An extra push and he passed the checkered flag in P7. Teammate Hikari Okubo rode a great first race this morning after finishing within the top 10, in ninth, after starting a bit far in P15. He took a great start as he progressed to P12 in one lap, and the next lap he was just behind teammate Zaccone. He rode his fastest lap in 1'41.137, and maintained a decent page until the end, to finish in ninth.
Race 2
One last grid for 2023 for Alessandro Zaccone and Hikari Okubo who lined up again from P8 and P15 at 16:10 for the final electric race. At the race start, Italian Zaccone got a bit of contact with a few other riders as they all tried to make their spaces, and that cost him a couple of positions. He rode his best, registering an even faster lap than the morning in 1'41.025 this time, and eventually passed the checkered flag in P10. For Hikari Okubo, that second race was a bit more difficult. The start was far from ideal as he dropped to P16 after one lap, but he tried to recover lap by lap until he passed the line in twelfth.
That's a wrap for the electric racing this season. Alessandro Zaccone finished eleventh in the championship with a total of 104 points, and Japanese Hikari Okubo scored 79 points, allowing him to sit in thirteenth in the final riders standing. Tech3 E-Racing completes 2023 in eighth in the teams championship, with a total of 183 points scored. Thank you to all involved in this season with us, and we'll be back next season!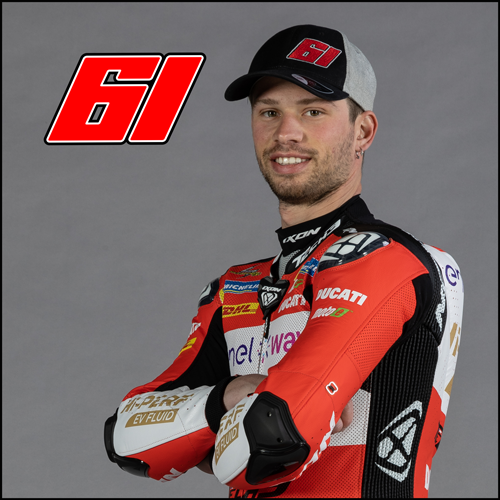 | | | | |
| --- | --- | --- | --- |
| Race 1: 7th | Race 2: 10th | Championship: 11th | Points: 104 |
---
"Race 1 was not too bad, but I had contact in lap 2 with Eric Granado and lost the front group, which was a shame. In the second race, I had some problems with other riders, so I did not find myself in the best position, and then I tried my best to recover, but that was not easy. That's it for 2023. Coming from the Moto2 was not easy, because I wanted to ride like in Moto2 at the start, but once I found how to ride the electric bike, things were smoother. Thank you to my team for this season, I enjoyed it a lot."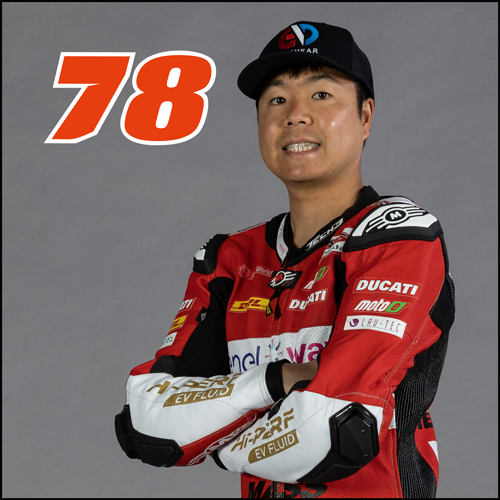 | | | | |
| --- | --- | --- | --- |
| Race 1: 9th | Race 2: 12th | Championship: 13th | Points: 79 |
---
"The first race was quite good because we started from P15 and finished in P9. We had a good race pace, and overtook a few riders, so I was happy. The second race was not as good, I did not feel as good as this morning, and finished in P12. We have finished the season, and I would like to say thanks to my team for their work. I hope that I will be able to race in the MotoE next year. Eitherway, we will train hard this winter back home in Japan for next season."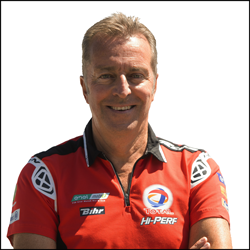 Hervé Poncharal
Team Manager
---
"As always, the Misano World Circuit Marco Simoncelli was hosting the season finale of the FIM Enel MotoE World Championship. This 2023 electric season was special as it marked the beginning of a new era of electric racing with Ducati coming onboard with their V21L, which was a massive improvement in terms of performance. I believe that the whole grid enjoyed this new package a lot, almost every circuit saw a new lap record, and electric racing was better than ever this year.
Tech3 E-Racing started this 2023 campaign with a new line up, in Alessandro Zaccone and Hikari Okubo. We enjoyed a lot this season with them both, we had a lot of fun, and we had some decent results, although we did not fully achieve our goals as we aimed for a better place in the championship. Nevertheless, I would like to thank both Alessandro and Hikari, as well as the whole Tech3 E-Racing crew, for their work and dedication this year. It was not always easy, but we gave our best and continued fighting. It was a year of learning, and I believe that next season we will be able to fight for better results.
2024 has already started for us as both riders tested new tyres on Thursday in Misano, so the work has begun for us already. Time to reflect on this season's learnings, and work hard so we can have the best bike possible next season. Thank you to all involved in this 2023 season with us, and we are already looking forward to the next one."