Nationality: Spanish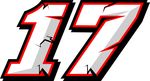 Date of birth: 21 February 2004
Place of Birth: Puco (Valencia)
Height : 183 cm | Weight: 66 kg

Social Media:
Alex Escrig made his debuts in 2013 in the Copa Espana de Velocidad at the age of nine years old, a first season during which he already started to impress with six pole positions and twenty-two podiums. The following year at only ten years, he was crown champion of Spain in 140 with again six pole positions and twenty-three podiums.
In 2015 and 2016, the Spaniard moved to the Spanish championship in 80cc class, two good seasons at the end of which he accumulated eleven podiums and five pole positions.
Impressive, he then progressed to the Spanish PreMoto3 category where he contested for two seasons in 2017 and 2018, and finished 3rd overall the second year. This great result allowed him to get his ticket to the Red Bull Rookies Cup for the 2019 and 2020 seasons, during which he managed to finish one time on the podium.
When he joined the Tech3 E-Racing team for the 2022 season, Alex was coming out of an incredible 2021 season as the new European Stock 600 champion, having won 10 races out of 11. Rookie in the electric class, he delivered a really positive season highlighted by his consistency (eight Top 10 in twelve races). The young Spaniard finished his season on a high as he reached two times the Top 5 during the last two rounds, and closed his first season in MotoE 9th, with 79 points.