Nationality: Spanish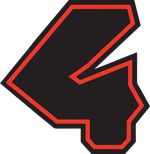 Date of Birth: 09 June 1998
Place of Birth: Paterna
Height: 171 cm | Weight: 63 Kg

MotoE Podiums: 3
Social Media:



Website: http://www.hectorgarzo.com
Hector Garzo's first major campaign was the FIM CEV Repsol Moto3 Junior World Championship in 2016, but the following season the Spaniard switched up to the Moto2 European Championship.
2017 was an impressive season as he took four podiums and came fourth overall after proving to be a consistent frontrunner. He also made his first Tech3 appearance at the German Grand Prix as he was called up as a replacement rider in the Moto2 World Championship, qualifying in an incredible P5 before then crashing out of contention.
2018 saw Garzo remain in the Moto2 European Championship and the Valencian took his first win at Albacete, was a consistent threat once again and ended the season third overall. He also made three Moto2 races at Jerez, Le Mans and Mugello.
The native from Paterna took a new challenge in 2019 and lined up with Tech3 E-Racing for its first year in the newly created electric series, the Enel FIM MotoE World Cup. He had a great season as he collected three podiums throughout the initial season and finished in fourth of the overall standings.
In 2020 and 2021, Hector was given the opportunity to be a full time rider in the Moto2 World Championship and achieved a valuable second place at the Valencia Grand Prix in 2020.
Hector Garzo lined up with the Tech3 E-Racing team for the second time of his career in 2022, after already competing with the French squad in the inaugural season of the electric series. He took a rocket start to his 2022 season as he qualified in P2 for the opening weekend at the Gran Premio de España, at the end of which he got his best result of the season (P4). With some highs and lows throughout the year, Hector Garzo finished his second season in the FIM Enel MotoE World Cup with four Top 5 results and classified himself 8th in the championship with 86 points.